Urban screen projection + Architectural mapping
LISBON IN BASEL – an industrial zone becomes a street art area
In Basel's Sankt Jakob district, just behind the freight station, we  transform a street into a street art area in summer 2018. The 20-metre-wide projection of LISBON TRILOGY transforms the gable surface of an apartment building into an urban screen. The surrounding roofs and street canyons become sound funnels for the sound installation. The audience of Art Basel, which is taking place at the same time, turns the street into a space for experience and discussion for three nights.
We collected the material for the LISBON TRILOGY between 2013 and 2015 on trips to Lisbon, a city with which we have a special relationship.
PROJECT SCOPE
Idea and artistic conception
Performance conception
Image and sound recording
Composition
Technical planning and implementation
Documentation
Project Participants
DAS ESSZIMMER, Bonn
WELTRAUM, Basel
Christine Camenisch, Basel
Johannes Vetsch, Basel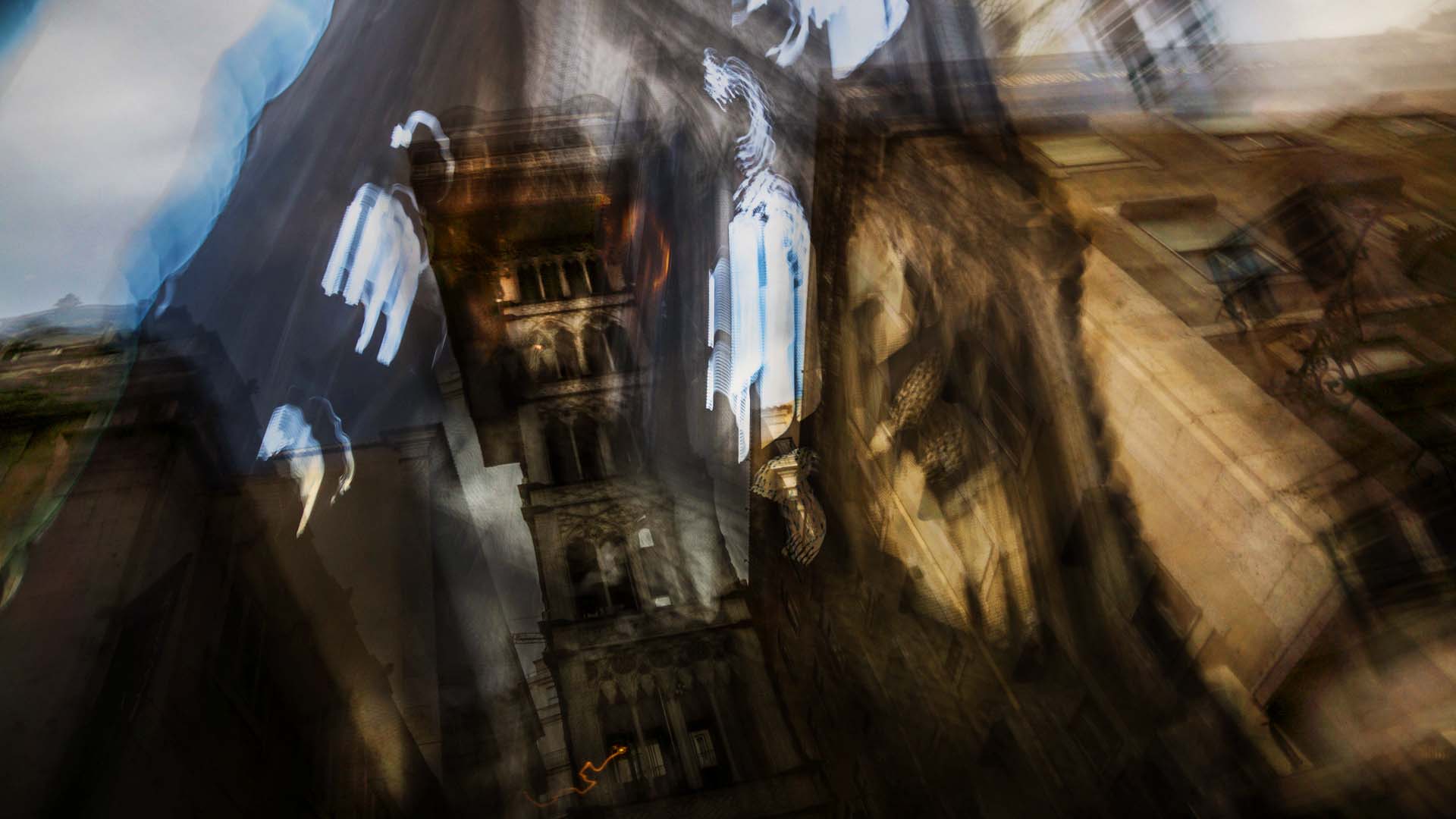 Elevador de SANTA JUSTA

Soaring Gothic, a black steel construction, a gravity-defying machine – all this is the Elevador de Santa Justa, a public passenger lift that connects Lisbon's Baixa and Chiado districts since 1902. An irritating architectural phenomenon in the cityscape that symbolises visionary architecture and urban planning despite its seemingly archaic appearance.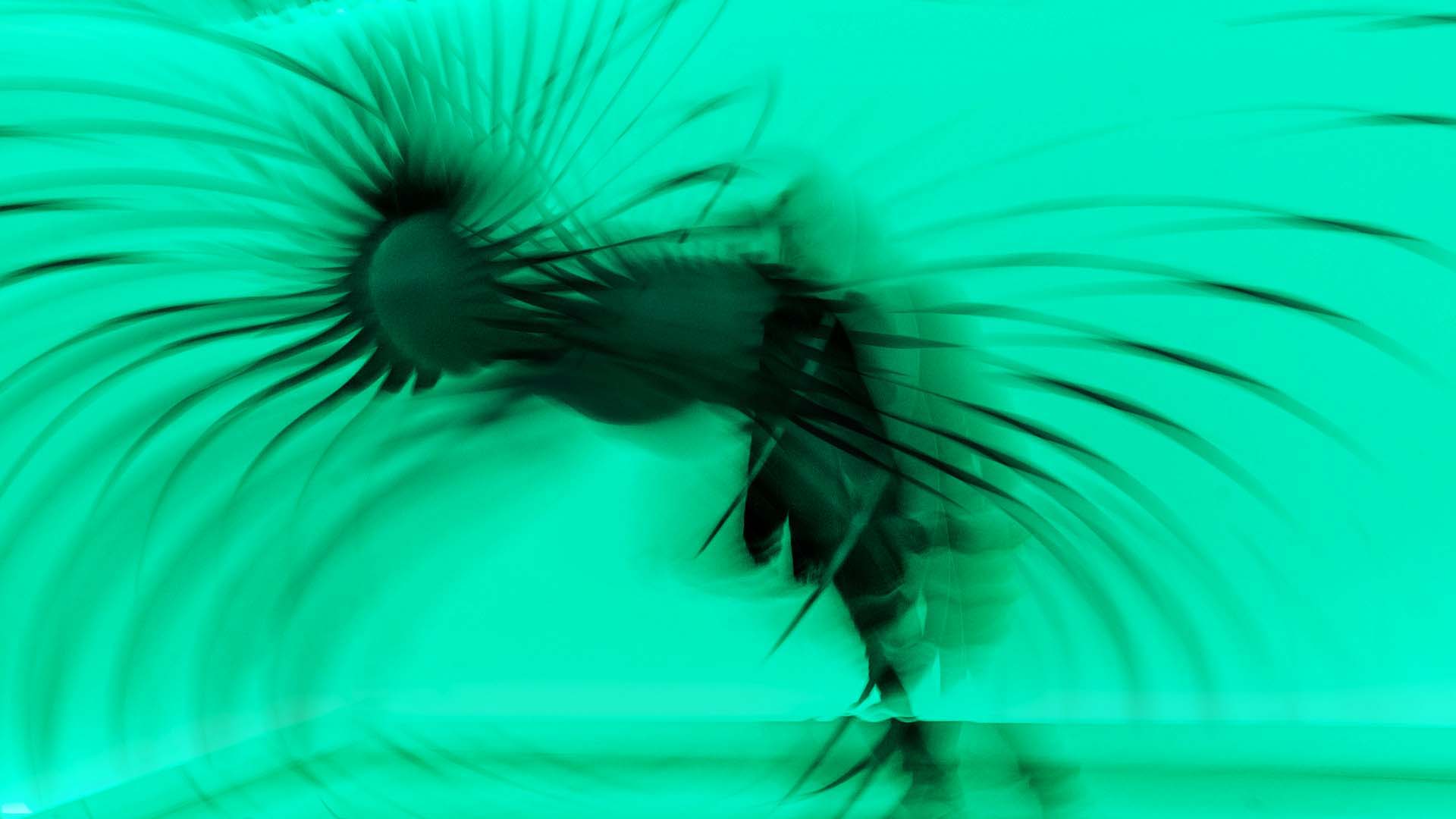 Visiting RUI CHAFES
Most of the works by Lisbon sculptor Rui Chafes vibrate with power. Other objects, although made of heavy iron, rise with apparent ease above the viewer's head. However, we tried to get to the bottom of their fascinating essence.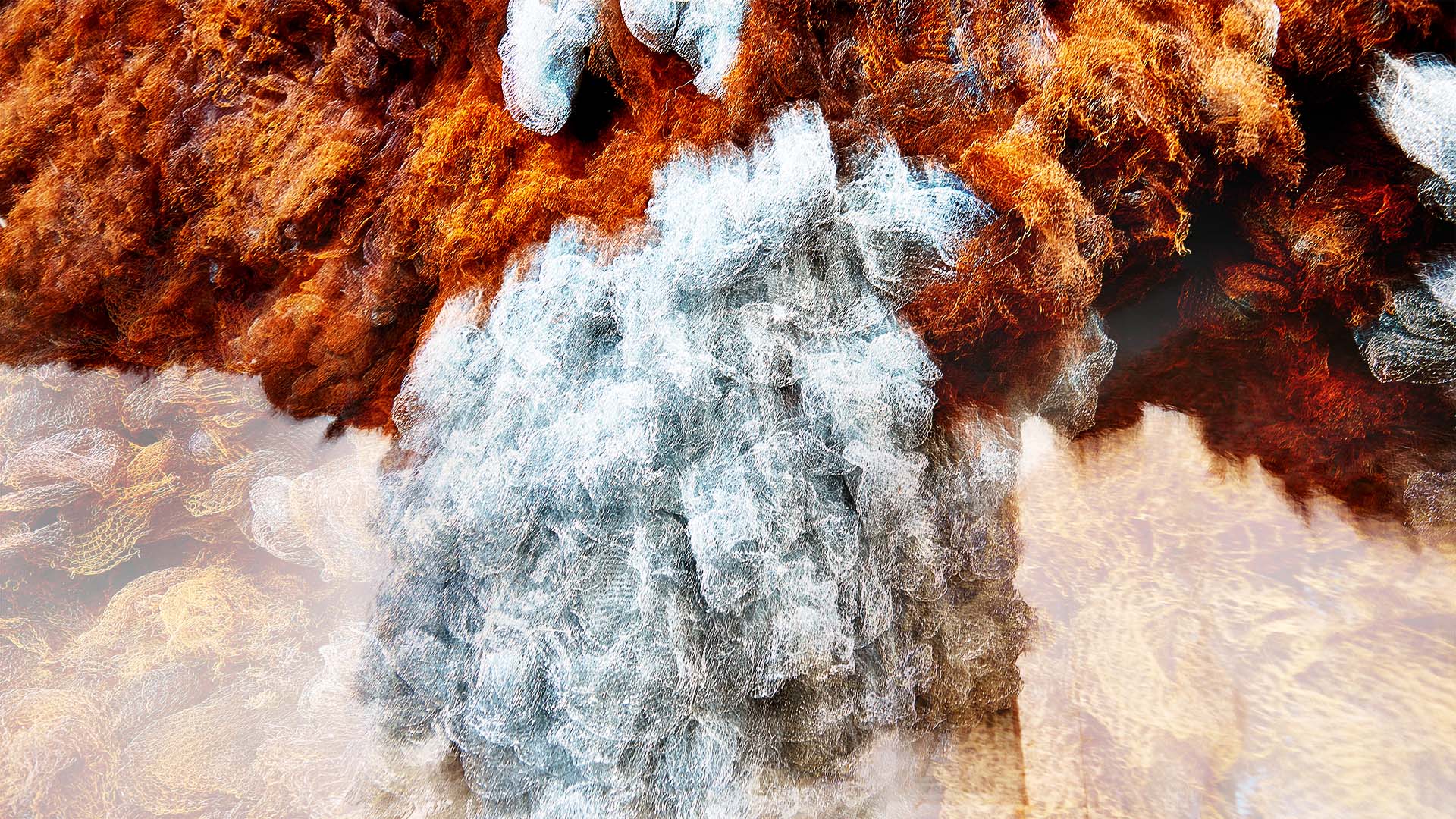 SERAFINA
In the Alto da Serafina district, we were actually just looking for a little peace and quiet. Then, at a junkyard, we got caught up in this rust-red apocalypse.
Starting with the question of what a "Lisbon Trilogy" was doing in an industrial zone of Basel, countless other questions frothed up during the three nights of the performance. Their echoes rivalled our soundtrack in the barren area. We turned it up a little louder every night.