Digital Environment
Tempelherrenhaus Weimar
Preview of the video-sound installation at Genius Loci Weimar
The Area Composing focuses on nature as a place of action and source of inspiration for art. The composition shows the old trees of the park on the river Ilm. In between, the ruins of the tower of the Tempelherrenhaus shine out. The building from the 18th century was once a romantic salon where receptions, exhibitions and concerts were held. Today it is an architectural witness to this era, in which art was perceived as an idealized reflection of nature – as it was by the writer and naturalist Goethe, who had initiated the construction of the classicist tower. Now overgrown by plants, the remains of this contemporary witness are at the same time a symbol of nature's regenerative power.
The preview of the Area Composing took place in the context of the 8th Genius Loci Weimar Festival at the cinema mon ami.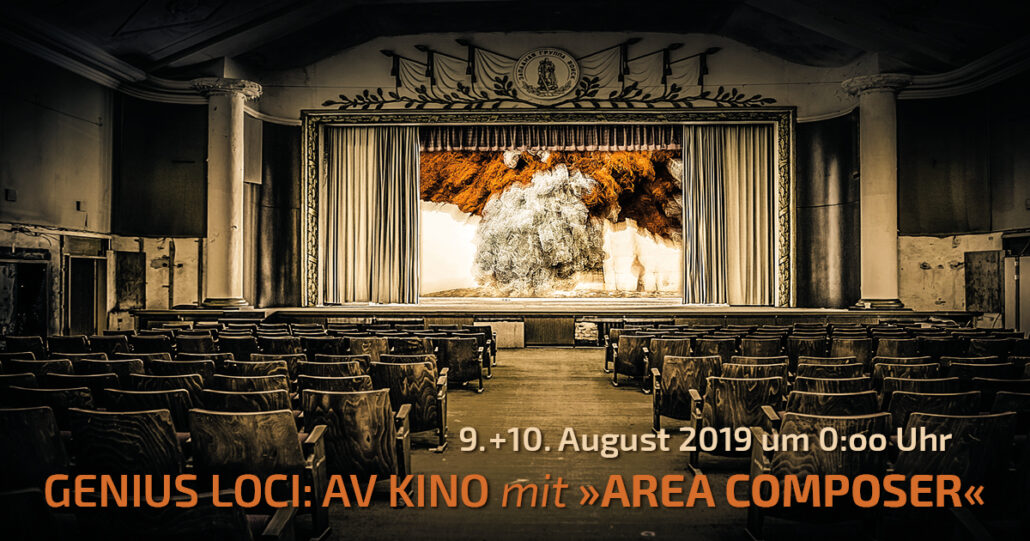 Performance concept for the realization in the park on the Ilm
The Area Composing is performed at the place of its creation and connects with nature in the park on the Ilm. Performance islands are installed at various locations in the park, between which visitors can move. The projections are made on gauze cloths that are stretched between trees or move in the air stream and seem to float in the air, as well as on the surface of the water on the Ilm. With the performance in the park of the Tempelherrenhaus the audience returns to the former cultural site.